There's this:
"Jeanne Tripier (1869-1944) wrote texts and did drawings, embroidery and crochet work. She considered all her creations to be mediumistic revelations. In her writings she frequently inserted small compositions executed in black, purple or blue ink to which she occasionally added hair dye, nail varnish, sugar or medicines."
And this: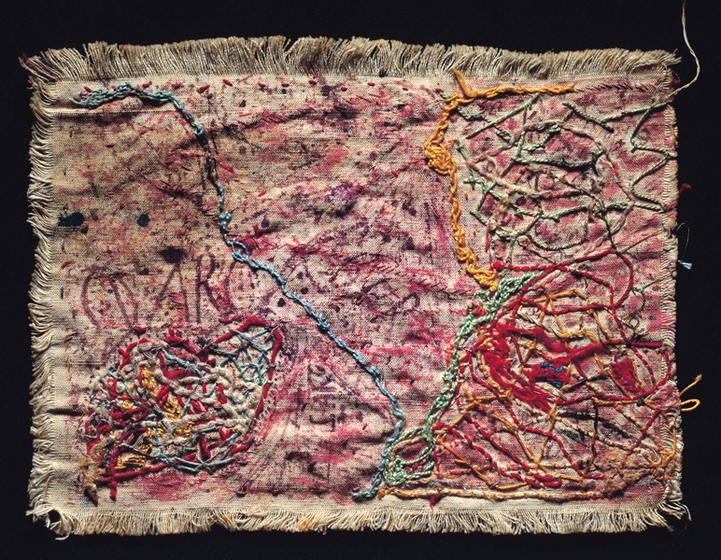 ET VOILA: HOLY FUCKING SHIT.
ps: I really want to go to this exhibition.